How it works
Hog Trap Trigger™ utilizes gsm technology to connect to your existing hog trap door that you are using currently (or one can easily be made to go with it), and trap remotely without needing the pig to trigger the door. All you will need is a cell service, a cellular camera to know when the hogs are in the trap, and a 12v battery to connect the hog trap trigger for power. Its recommended for long term use to use a size 24 marine battery with a 2 watts solar panel maintainer. This product is affordable and versatile for the novice Hog trapper that wants to get into cellular trapping without breaking the bank, or allow the professional trapper the ability to have more cellular activated traps for the same investment on more expensive options on the market.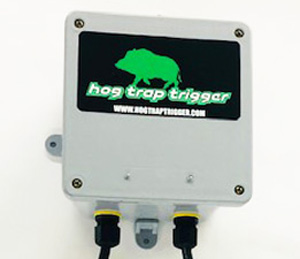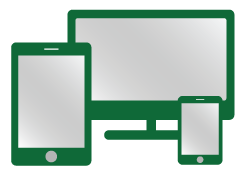 LIVE VIDEO :
View video of your trap on a phone, I-pad, or your computer.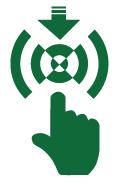 DEPLOY TRAP :
Deploy your trap with one button on your smart phone.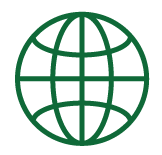 UNIVERSAL TRIGGER :
Works with your existing trap door/gate. Or you can simply build an inexpensive door system.
FEATURES
Phone Remote Trigger
Fast Trigger set off
Test Button
Multiple Accounts
Mobile Signal
PRODUCT DETAILS
The trigger is an all-inclusive setup. You just need cell service in the area, a 12v battery to run the trigger, and a cellular camera to know within a minute or so if the hogs are in the trap.
HOW TO USE:
Connect the trigger to the existing door/gate on the trap, setup a remote mobile camera to view the trap and when you see pigs in the trap, trigger the trap from your phone. This allows you to control what is trapped, and when you trap them.
All in One Trigger
The Trigger includes a cellular device and the trigger all in one component.
The Trap Unit is a gray waterproof box which is mounted on the corral, and in most cases a cable or bolt is connected to door/gate that locks into the latch to hold the door/gate open.
---
MOTION DETECTOR:
Use any remote video monitoring camera to remotely monitor your trap and when it is ready to deploy just trigger it from your phone.
MOTION DETECTOR:
The Trap Unit is a gray waterproof box which is mounted on the corral, and connected with a four pin cable to the corral latch. A motion sensor connects into the Trap Unit via a supplied cable.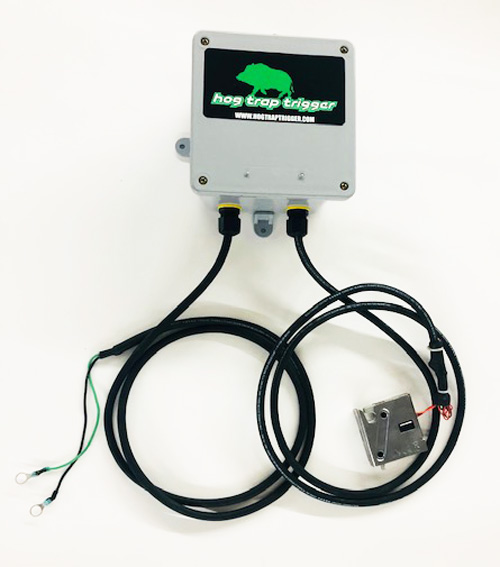 SUPPORTED BROWSERS
---
To get the most out of the Hog Trap Trigger Web application, we recommend using the following desktop web browsers:
Internet Explorer (version 10.0 or higher only)